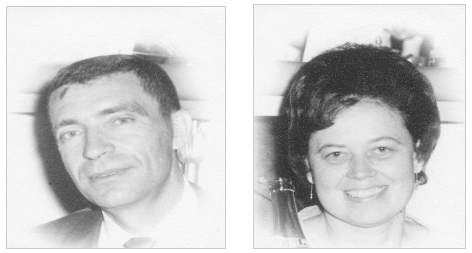 From its founding in Warrensburg, Missouri by farmers Louis and Margaret Feldman (shown above), FELDMANS FARM & HOME has stayed true to its original mission: to offer competitively priced products essential to farm and ranch living. The Feldman family has a strong history in the Midwest and is proud to be a third-generation family run business serving the Kansas City community.

FELDMANS FARM & HOME offers a wide selection of high-quality farm and home essentials, including:
• Tough-as-nails Stihl, Honda, Bad Boy, and Toro power equipment
• Nutrena and Purina livestock feed
• Carhartt, Ariat, Under Armour, Wrangler, and Levi's workwear and apparel
• Wolverine, Ariat, Carhartt, and Justin boots that work as hard as you do
• Scotts and Hummert lawn care products for lush lawns
And so much more!
FELDMANS strives to provide customers with the very best shopping experience. This means competitive prices, new and exciting products, and ardent customer service are the hallmarks of shopping at FELDMANS. Therefore, we truly believe that FELDMANS offers a unique shopping experience in the Kansas City area and serves as an important place within the retail business community.
Please visit one of our three locations for all of your farm and home needs or shop us online here.
Kansas City's Family Owned Farm and Home Stores Since 1971.